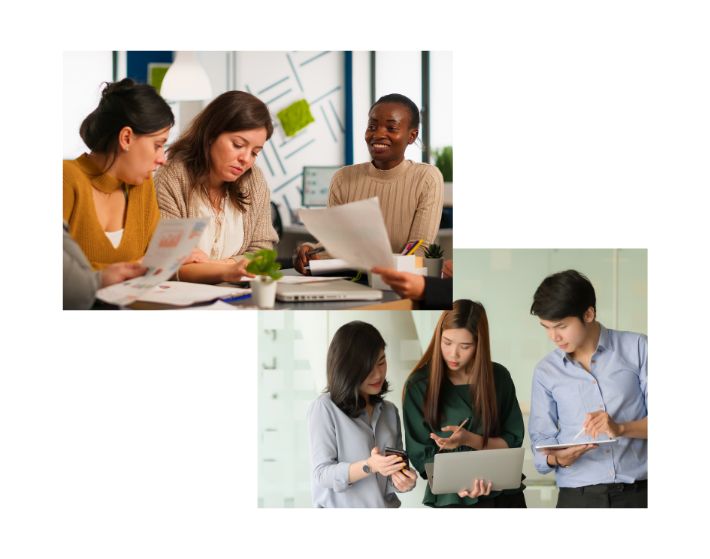 The WHY THIS NOT THAT™ blog is focused on strengthening purpose, fueling passion and finding creative, collaborative, diverse and more innovative ways to be effective as a lawyer in the business environment.
For many lawyers, there is a "mystery" behind C-Suite thinking. Taking the WHY THIS NOT THAT™ approach helps you to unlock the mystery and master the mindset. Through articles and a collaborative community, you will learn how and why certain "dots" you've been plotting along your legal career path can connect you to a greater future.
We all have a plan. However, it is time to recognize that the "plan" may not always be readily apparent when it comes to your work as an in-house lawyer and for your professional brand. Seeing the bigger, clearer picture can be uncovered within THE WHY THIS NOT THAT™ approach.
By taking advantage of Lisa's WHY THIS NOT THAT™ approach mapped out in her media contributions, articles, podcasts and through her speaking engagements, you will discover your larger plan.
WHY THIS NOT THAT™ with Lisa Lang is your path to professional brand clarity and sparking those future in-house opportunities through meaningful collaboration, innovation and creativity, through a lens of diverse and inclusive thinking.
When you apply your C-Suite thinking, at the intersection of law and business, you will quickly recognize your path to success as an in-house lawyer.
A Little About Me 
It has been said that you are a sum of your experiences and that could not be more true for me. My career path has been anything but traditional though I would not be the lawyer I am today if my journey had been any different.
After spending six years in the United States Army first as a legal specialist and then a legal non-commissioned officer, I attended law school at night while working full-time during the day as a paralegal for a mid-size law firm in Louisville, Kentucky.
After spending a total of nine years with the law firm, first as a paralegal then as an associate attorney specializing in insurance defense, I left private practice to work for the Commonwealth of Kentucky first with the Office of the Attorney General and then for the Kentucky Department of Education. I worked there in various roles including an Assistant General Counsel, an Assistant Director, and then as a General Counsel for the Kentucky Education Professional Standards Board (EPSB).  It was because of my work in education that I eventually found a job as a General Counsel for a regional public university. 
If I have learned anything throughout my career, I have learned that no one has all the answers. Through experience, I have learned a great deal of what I needed to propel myself forward.   However, I have also learned that it does not matter whether you are new to your career field or if you have practiced in your field for fifty years.  In my experience, becoming part of a community is the fastest way to propel you toward achieving their purpose and, ultimately, to success because the people in your community will be uniquely qualified to help, support, and lift others in the community up.
With this website and my blog, I hope you will find the resources you need for your legal journey.
—Lisa